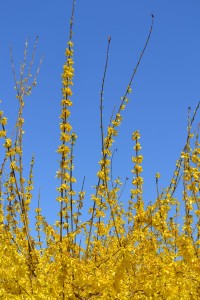 On April 22, 1970, the first Earth Day was launched in San Francisco, California. We now have 192 countries honoring this day of environmental awareness.  It is a perfect time to reflect on all we can do to foster good stewardship toward our wonderful planet.  Eating more plant-based foods, while being mindful of using organic vegetables, certainly aligns with caring for our precious home. Extend that commitment to healthy vibrant eating by bringing friends and family together for community meals. Sharing the magic of utilizing whole foods, locally grown when possible, encourages others to embrace this environmental friendly lifestyle. The Great Life Cookbook with over 100 recipes, designed to serve a crowd, can support you in this endeavor.
 It is good timing with the celebration of planet Earth that The Great Life Cookbook: Whole Food, Vegan, Gluten-Free Meals for Large Gatherings has just been released as an ebook.  No trees are lost with this form of information exchange. One can download a season at a time, as well as the complete book.  
For those who still enjoy a book in hand, both editions of  The Great Life Cookbook were printed on 100% recycled paper.  We calculated that with this paper choice, on each single copy, there was 26.4 gallons of wastewater flow saved, 3.35 pounds of solid waste not generated, 8.7 pounds of greenhouse gases prevented and 4,227 BTU's energy not consumed. (Environmental Paper Network (EPN), http://c.environmentalpaper.org/home.)  Again, that's on just 1 copy of the book!  The paper also is FSC (Forest Stewardship Council) Certified.  https://us.fsc.org/index.htm, which verifies the source of paper from forest to final usage.  The hardcover copy is on FSC recycled paper, which indicates that it is 100% post-consumer waster fiber.